I am fortunate to be able to combine my love of painting, teaching and traveling by offering workshops around the country. I've been conducting workshops and teaching classes for many years, covering a variety of subject matter and mediums, and working with artists of all levels. Step-by-step demonstrations, discussions on design and technique, and one-on-one interaction are integral parts of these classes.
UPCOMING WORKSHOPS: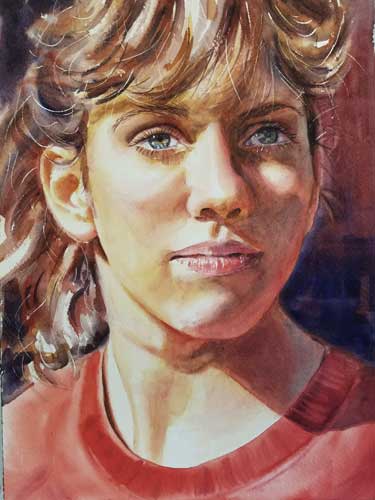 Painting Portraits in Watercolor
April 23, 24, 25, 2016
The Art League Of Ocean City
Center for the Arts
Ocean City, MD
9:30 am – 4:00 pm
$265 Members/$330 Non-Members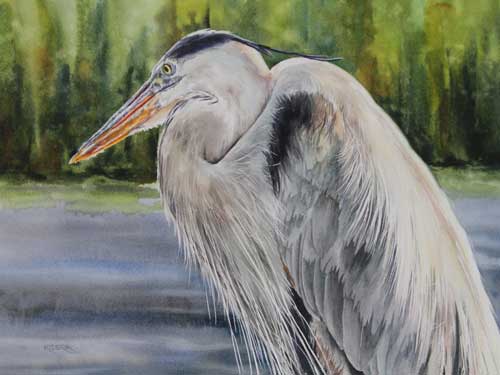 Painting Shore Birds in Watercolor
September 19-20, 2015
The Art League Of Ocean City
Center for the Arts
Ocean City, MD
9:30 am – 4:00 pm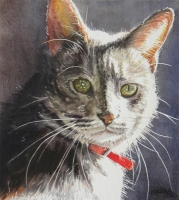 Painting Pets in Watercolor
June 6, 2015
Annapolis Watercolor Club
9:30 am – 3:30 pm
Evangelical Presbyterian Church
710 Ridgely Avenue, Annapolis, Md 21401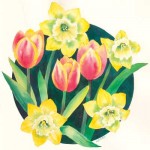 Watercolor Crash Course – Two Day Workshop
Class will include a tour the Mid-Atlantic Watercolor Exhibit, on view June 3 – July 1.
Monday & Tuesday, June 8th & June 9th
9:30am-3:30pm
BLACKROCK CENTER FOR THE ARTS
12901 Town Commons Drive, Germantown, MD 20874
www.blackrockcenter.org
240-912-1050
Annapolis Watercolor Club
Portrait Demonstration
Wednesday, May 13, 2015
7:30 pm – 9:00 pm
Maryland Hall, Annapolis, Maryland
---
Workshops in Watercolor:
Portraits, Landscape, Street Scenes, Floral, Close Focus, Still Life, Crystal, Wildlife
Workshops in Acrylic:
Landscape, Wildlife
Workshops in Oil:
Portrait, Still Life, Landscape, Floral, Wildlife
Some recent workshops, demonstrations and speaking engagements include:
Testimonials
Brenda is a fabulous workshop instructor, exceptionally well prepared with a thorough knowledge of her subject. She presented frequent demonstrations which were accompanied by wonderful staged samples of her work. Brenda created a warm and enjoyable learning environment and gave freely of herself as she provided multiple assessments of students' work. The workshop was not only a sellout but an overwhelming, unanimous success judging from the comments we received from the students.

Elizabeth Collard, BWS, PVW
President, Delaware Watercolor Society
---
The class and instructor were excellent.  Loved the instructor – very organized, comfortable, cheerful, pleasant, friendly.  Much knowledge shared on subject including info on taking good photographs to use for subject reference.  Information was very clear and presented in an easy to understand method.  It was easy to follow the instructor and I didn't feel rushed or stressed.  Very  hands on with students.  Best class I have taken.

– G.C.
---
I loved watching her paint, watching how she handled water on her brush and on the paper—I learned so much from her technique.  She is very encouraging and gives positive suggestions.  Her explanations as she worked were very helpful.

– L.H.
---
Wonderful presentation and great knowledge.  Layered technique is easy to understand.  I wasn't sure I'd be able to paint portraits, but this class has shown me that I do have the potential!

– Anon.